Jean-Jacques Rousseau is reported to have told the Paris Commune during the French Revolution that:
"When the people have nothing more to eat, they will eat the rich."
It caught on, some 200 years later, and became the title of a number of songs from such revolutionary outfits as Aerosmith, Motörhead and State of Mind.
Rousseau could have added "and when the people have nothing to watch, they will watch cannibalism comedies". Lucky he didn't though, because not many people watched this particular lemon.
Eat the Rich is a black comedy featuring the cast members of the popular television series The Comic Strip Presents…. (Adrian Edmondson, Dawn French, Rik Mayall, Nigel Planer, Peter Richardson, Jennifer Saunders and Alexei Sayle), plus a whole lot of big name cameos. Among the cameos are two really great bass guitarists: Paul McCartney and Bill Wyman!
Enough trivia – time to get to the serious business of comedy. The film is set in a restaurant named 'Bastards' where Alex (Al Pellay), is a waiter, trying to put up with the contempt and disgust of the upper-class clientele, who order dishes like "sliced baby koala, poached in its mother's milk". Alex is fired for being rude and turns to a life of crime and revolution. The denouement comes when Alex and his friends return to Bastards and start killing and cooking the customers, renaming the establishment "Eat the Rich".
The film was a very thinly veiled satire on Thatcher's England, but never really seemed likely to be a call to arms. Timeout London said:
"the back-alley production values and total lack of comic invention on display in this Thatcher-baiting misstep meant that any hopes of a Pythonesque run at the movies were knocked way back on their heels."
It was a commercial flop, taking in only $200,000 in the US. This may have set cannibal humour back decades but, fortunately, we have just learnt that John Cleese is writing a cannibalism film! According to recent press releases, Cleese has revealed that:
"My greatest professional accomplishment will be a movie I'm writing now, a light comedy about cannibalism. It's called Yummy."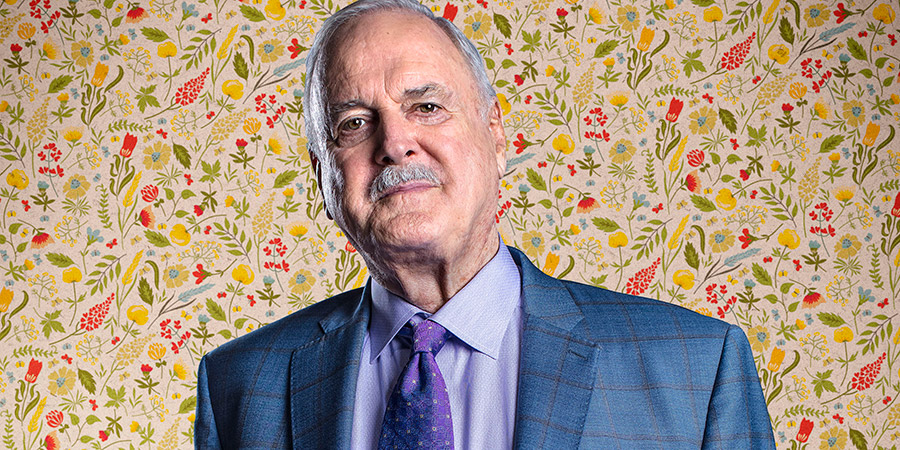 But it shows a certain zeitgeist – cannibal films are the flavour of this era of our culture. I wonder if it relates to our fears about the increasingly apparent hazards of a society and economic system based on ever more voracious appetite?
If you like my blog, please feel free to recommend it (with discretion) to friends on social media.
If you have any questions or comments, you can use the tag, or email me on cannibalstudies@gmail.com.