The silence of the lambs is, almost without exception, the film that people first mention when I talk to them about cannibalism. This is a little surprising as, although the male lead, Hannibal Lecter (Anthony Hopkins), is a cannibal, for most of the film he is incarcerated, and even on the loose he is not seen actually eating anyone (although he certainly discusses the idea with some gusto). In the sequel, Hannibal (Scott 2001), he is indeed shown serving human flesh – the brain of Clarice's nemesis – to its owner. In a later prequel, Hannibal rising (Webber 2008), an attempt is made to trace Lecter's psychopathy to childhood trauma: the cannibalism of his sister during the war, much to the displeasure of many of his fans, who complained of the loss of the nuance and the mystery.
The silence of the lambs has become something of a cinematic classic, while the sequels and prequels have largely faded from memory. Robert Butler in the Chicago Tribune credited the film with legitimising cannibalism in the movies, with its star cast and haul of all five major Academy Awards – best picture, best actor, best actress, best director and best adapted screenplay. Before this, Butler claimed, cannibalism was limited to exploitation films. No doubt directors from Luis Buñuel to Peter Greenaway might demur.
The film is a psychological thriller with Hannibal Lecter, an evil genius, trading insights into the most private neuroses of trainee FBI agent Clarice Starling in exchange for his profiling of the serial killer, Buffalo Bill, whose very name seems to animalise him. Bill is killing and skinning women to make a woman suit. He is pure monster, closer to the gender-challenged Leatherface of Texas chain saw massacre than the urbane, sophisticated, civilised psychiatrist Lecter, who remains a mystery. Bill and Leatherface are in fact both based on the real-life murderer and grave robber Ed Gein (as was Norman Bates from Psycho), who was very keen on making things out of human bodies, although whether he was a cannibal is still uncertain (and he's not telling).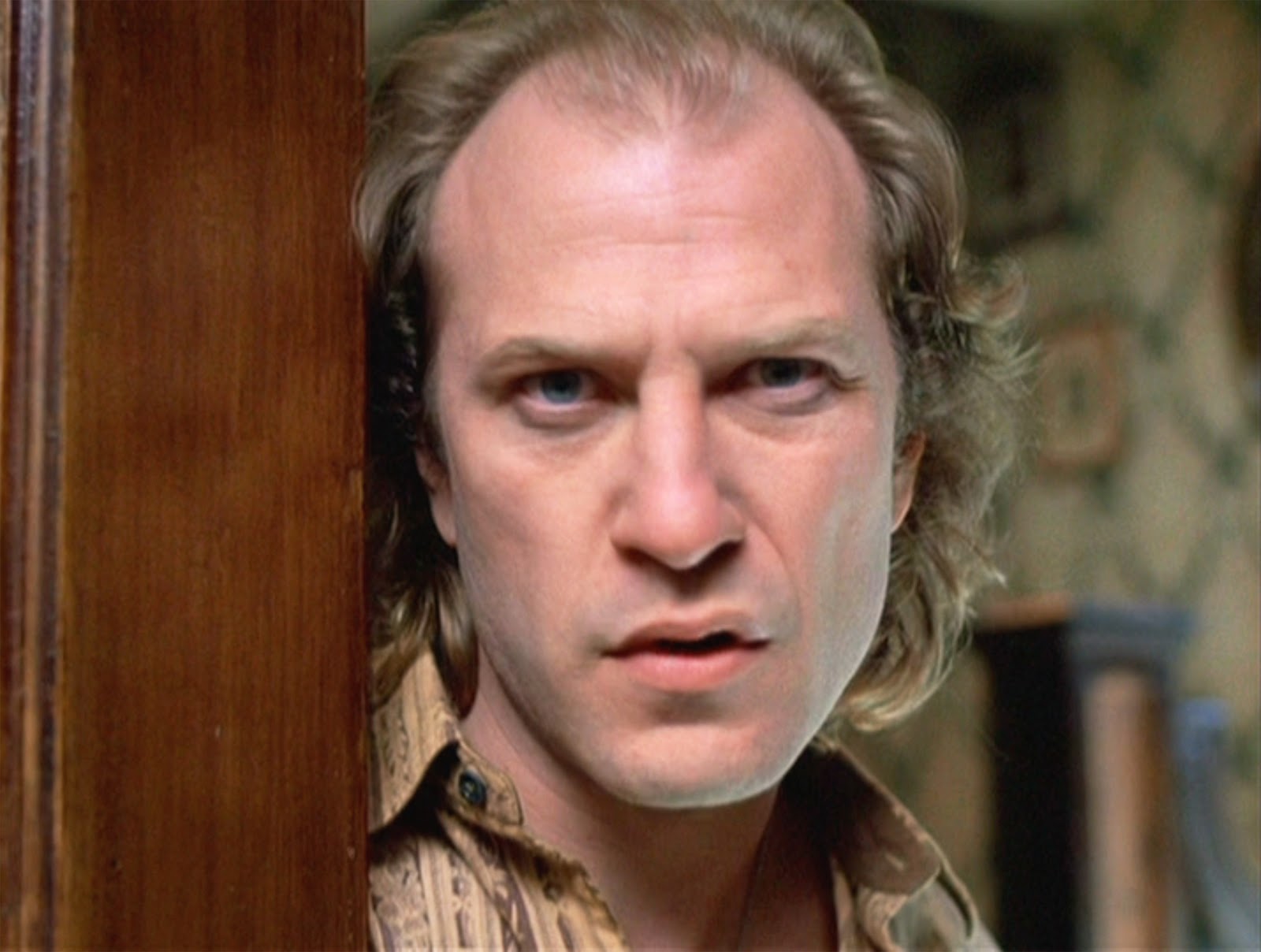 Lecter's jailer, Dr Chilton, comes closest to attempting a diagnosis, saying "Oh, he's a monster. A pure psychopath. So rare to capture one alive". Starling, asked by a young policeman if Lecter is a vampire, simply replies "they don't have a name for what he is". Maggie Kilgour, who wrote an excellent book on cannibalism as a "metaphor of incorporation", wrote that Hannibal is defined by "rhyming logic" – anyone named "Hannibal" must end up a "cannibal". That is good enough for the viewers – the man is considered pure evil, but deliciously, he is not a monster in the sense of Leatherface or even Sweeney Todd: we appreciate his style and wit, we even like him in contrast to the other psychopaths we meet in the film: Buffalo Bill, and Multiple Miggs, who ejaculates on Starling on her way out of the asylum, a dastardly act that the chivalrous Lecter abhors, and because of which he chooses to assist her. The psychological or legal weaponry of modern society is useless against his brilliance and primitive, raw power; Staring is sent to interview him like the lamb of the title being led to slaughter. Buffalo Bill has captured his latest victim, Catherine Martin, daughter of a powerful US Senator, and there are only days or hours before he kills and skins her to make his "woman suit".
The opening of the film finds Starling running in the woods, small and alone like Red Riding Hood, yet we soon find that she is on an FBI obstacle course in Quantico, running past the motto "hurt, agony, pain – love it". Starling is not one of the screaming victims that we find in Texas chain saw massacre: Starling is still a victim, though, of patriarchy from her colleagues, mental probing from Lecter and stalking in the dark by Bill, but she is smart, well trained, strong and sassy, standing up to her boss when he uses the chauvinist card: she is the perfect example of the prey woman becoming the avenging hero.
'Slasher' films like Texas chain saw massacre routinely pit the redneck monster against the civilised hero. The silence of the lambs turns the 'slasher' order on its head: Lecter is the city sophisticate, Starling the West Virginia redneck – he skewers her with the observation "you're not more than one generation from poor, white trash, are you Agent Starling?" Yet when she is splashed with his neighbour's semen he tells her that "discourtesy is unspeakably ugly to me". Lecter is a pastiche of classical monsters: Dracula's hunger for blood (and exaggerated courtesy), Dr Frankenstein's scientific insight, Dr Jekyll's secret identity; his power to terrify is precisely his amiable, civilised charm: we would rather be scared of cannibals who wear leather masks and grunt than those who eat us with fava beans and a nice chianti.
Clarice Starling has to overcome not just the mind games of Lecter the monster, but also the political ineptitude of the men around her in order to blow away the psycho-sexual killer Buffalo Bill, who is not a cannibal, at least not in gustatory terms. Bill is a depraved cannibal in the sense that he incorporates human skin into his persona, but it is Lecter, the deprived cannibal in the asylum, who is the protagonist.
The silence of the lambs trades in close-ups: Starling usually pensive, Bill leering and imagining a valid sexuality, Lecter directly threatening, staring, unblinking, in extreme close up, straight into the audience's eyes. It is us that he is addressing, analysing, threatening. Under the menace is a keen humour, often rare in the genre. Besides Lecter's pun about "having an old friend for dinner", he also reflects on Starling's offer that, in return for helping catch Bill, he will be allowed to use a beach (under SWAT surveillance of course) where there are terns. Terns – the word suggests to him that he and Starling should have "turns" at sharing information. Starling's turn will not relate to the case, but to her life, her childhood traumas. Despite her boss' instruction to tell him nothing personal – "you don't want Hannibal Lecter inside your head" – she describes her worst memory: the death of her father, a town marshal gunned down while on duty, and her subsequent life on an relative's ranch, where she found the truth of animal agriculture, being awoken one night by the screaming of the spring lambs as they were slaughtered. She tried to free the lambs, took one and ran, but was caught and sent to an orphanage. Since then, Starling has been struggling with the contradictory messages given to children that harming animals is wrong, but eating them is fine. Lecter's speculative diagnosis is that she believes that if she saves Catherine, the lambs will stop screaming in her dreams. She has made the lambs subjects, while Bill makes his victims objects. As Starling tears up under the intense and massively magnified gaze of Hannibal Lecter, she gives a glimpse into the abyss of what Carol Adams calls the "absent referent", the process that objectifies animals (and women) who are the victims of violence.
Starling's lambs are not the only part of modern civilisation scrutinised and turned inside out by The silence of the lambs. The social order is very commonly defined in film by showing not examples of it but characters or events that transgress it. The strength of Lecter's character is his ability not just to offend the social order but to be an extreme example of it: like modern America, he is educated, rational, even enlightened, yet, like modern society, there is an undercurrent of voracious appetite and extreme violence. Similarly, Starling transgresses social boundaries with her challenge to masculine power structures and her role as the rescuing hero rather than the hero-victim. Cary Wolfe believes that the most important discourse in this film is that of species. While cross-gender conflicts are examined through the minor character of Bill and to some extent Starling, and class issues in the clash of the civilised Lecter with the often inept and backward authority figures, at the heart of the film (reflected in its title) is the struggle of Starling to come to terms with the objectification of the innocents – the lambs of her childhood or the women Bill is skinning. Objectification is seen throughout: Bill speaks to Catherine in the third person: "it rubs the lotion on its skin; it does this whenever it's told"; Lecter speaks of his victims by function: "A census taker once tried to test me. I ate his liver with some fava beans and a nice chianti".
One critic went so far as to say that Hopkin's brilliance in the role makes Lecter "the cannibal we all want to be". Lecter does not resist humanist symbology, he takes it to its logical extreme: he orders rare lamb chops, (a reference to Starling's trauma), in his cell before he slaughters his jailers and escapes, as if to say that he does not eat animals instead of humans: he eats animals, so why not eat humans? He represents consumerism taken to its logical conclusion. As Maggie Kilgour summarised, the film demonstrates the continuing power of primal appetites: "man-eating is a reality – it is civilisation that is the myth".